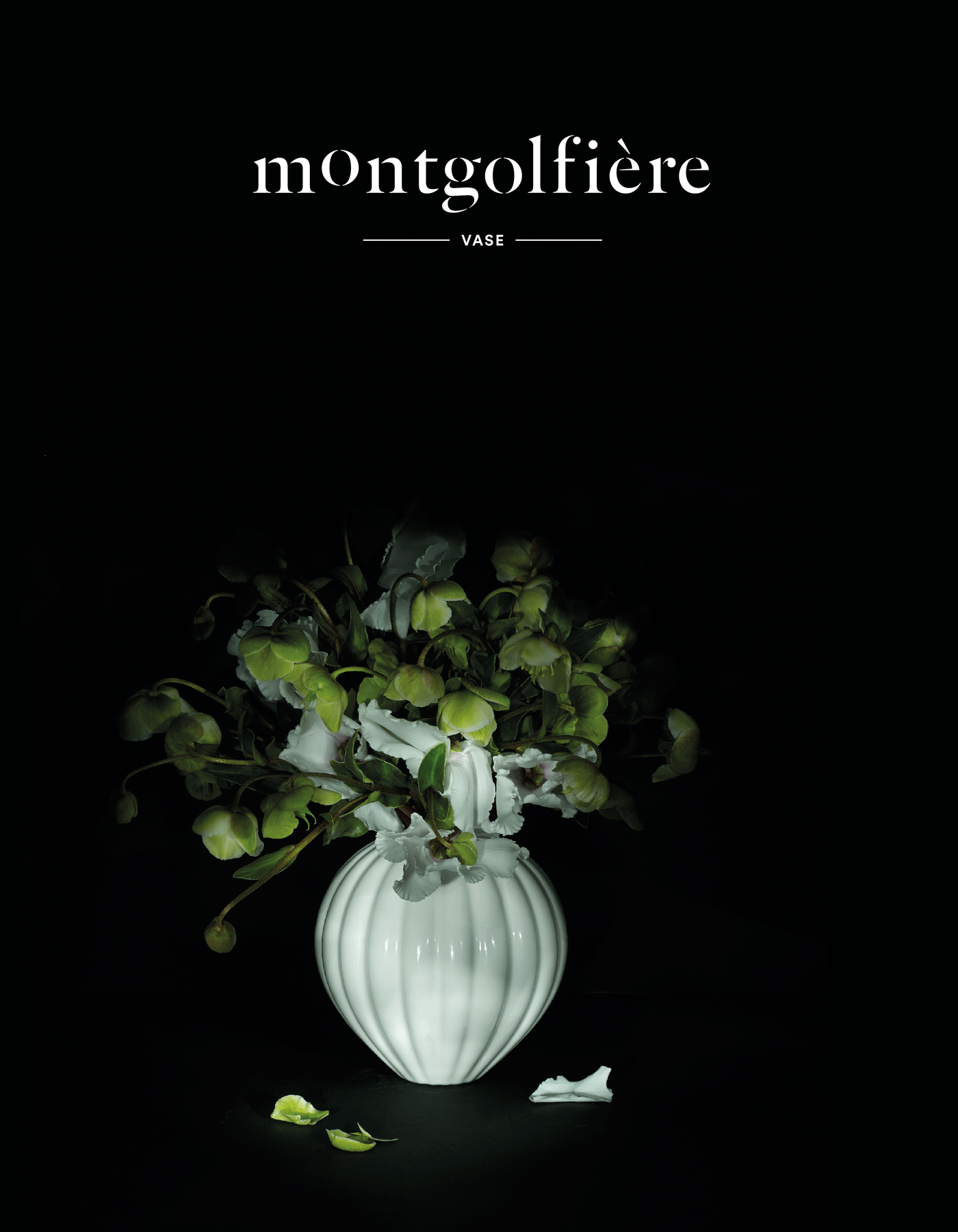 Montgolfière means hot air balloon in french.The Montgolfière vase is my first 3D printed project.
I have a few nice vintage vases at home, some have that typical bulky shape with a larger lower part. I thought that it would be fun to turn it upside down and make a hot air balloon shaped vase, a vase with a lighter look.
After some drawings and vector illustrations of the idea, I contacted my friends at Ahsayane to make the 3D modeling of the vase. They gave great advices during the process. After some trial & error it was finally possible to print a ceramic version of the vase (the first printed version was in waterproofed coated plastic, the second one in brass).
The vase is called the "Montgolfière" vase after the Montgolfier brothers who invented the first hot air balloon and successfully launched the first free flight by humans on 21 November 1783 with Mr. Pilâtre de Rozier and the marquis d'Arlandes in the basket. The vase is available through the 3D printing company.