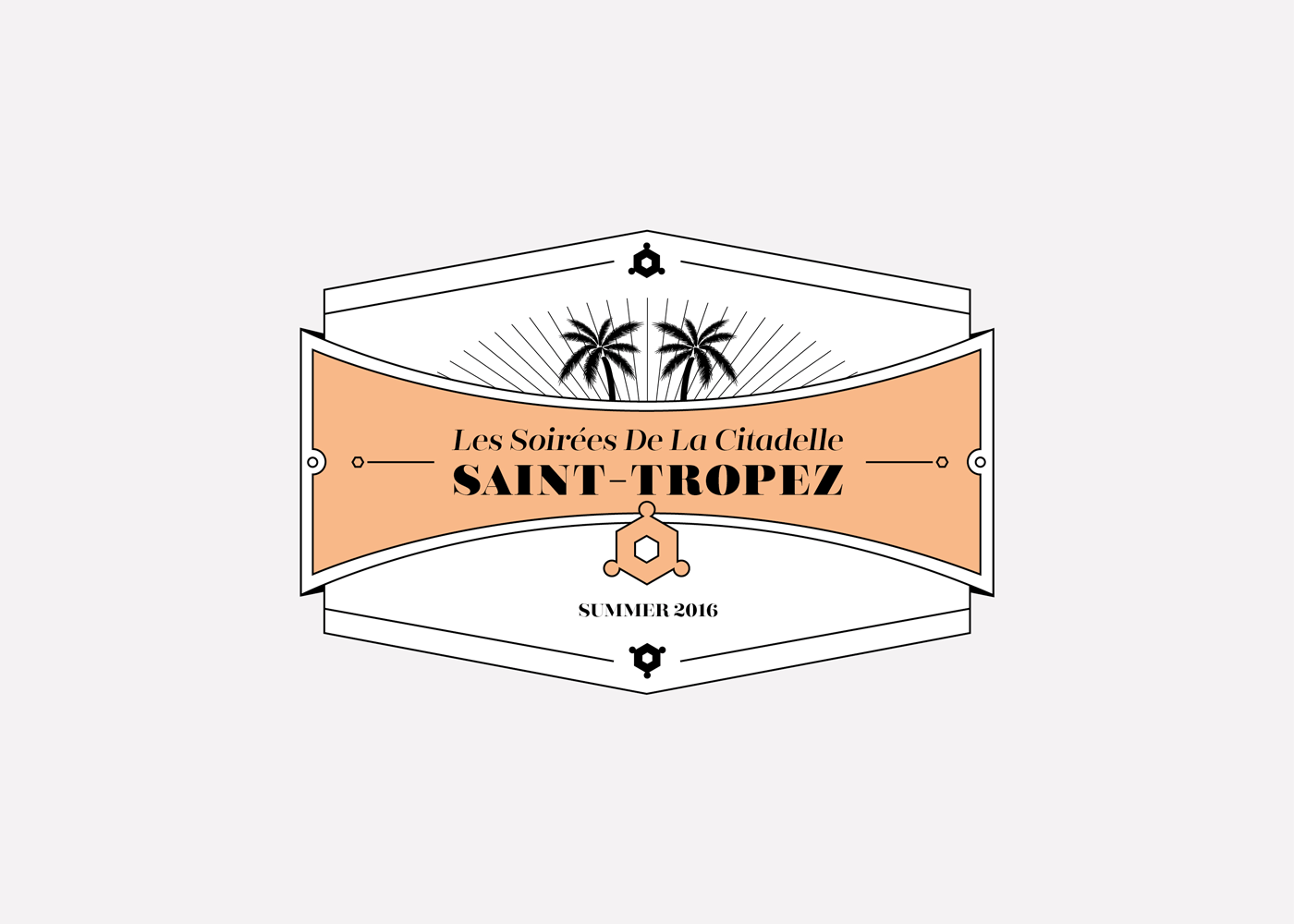 Saint Tropez is a seaside resort located on the French Riviera. It became internationally famous in 1955 when Brigitte Bardot starred on the beaches of the city in the movie "And God Created Woman". Since then it has remained a popular destination for the rich and famous.
Every year, a music festival is organized on the hills surrounding the "Citadelle", the stronghold built in the XVII century, "Les Soirées de la Citadelle" (The Citadel's Evenings). It has been a great experience working on the branding of the 2016 edition of the festival. The colors, shapes and textures of this beautiful place were very inspiring. Special thanks to Perrine and Gonzales.
The citadel (bird's eye view)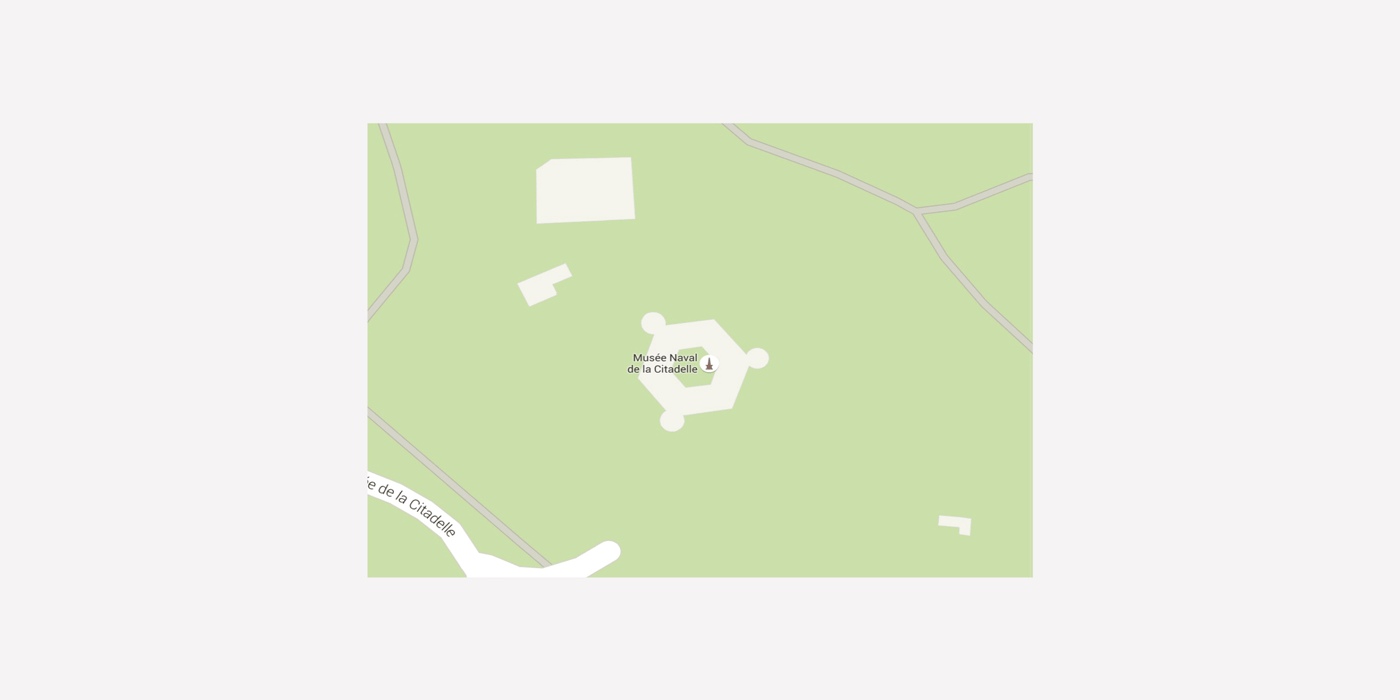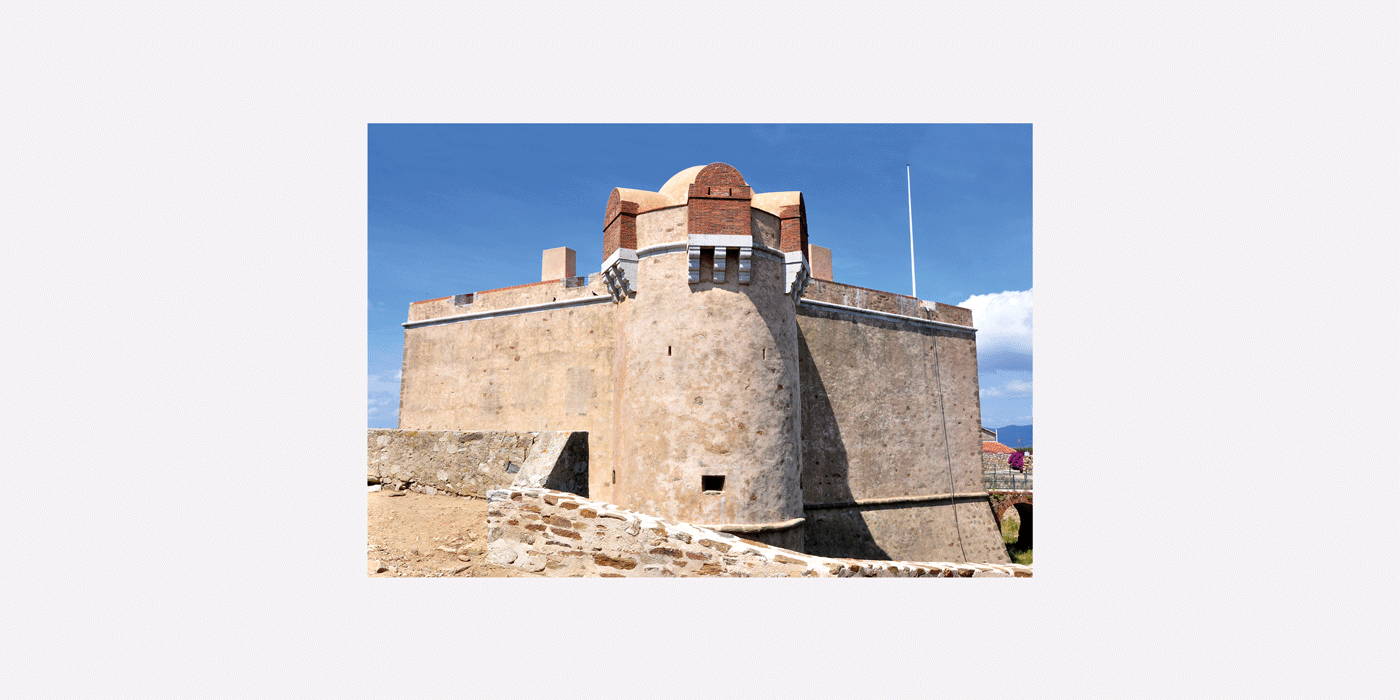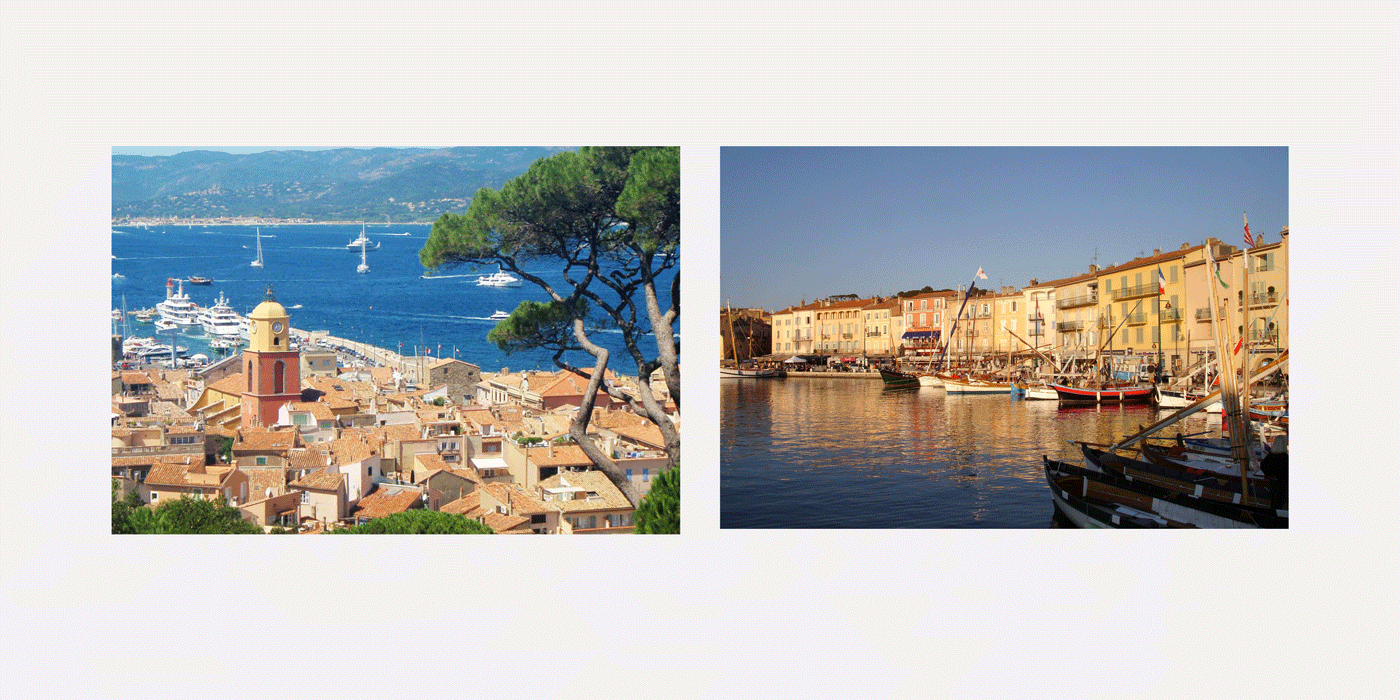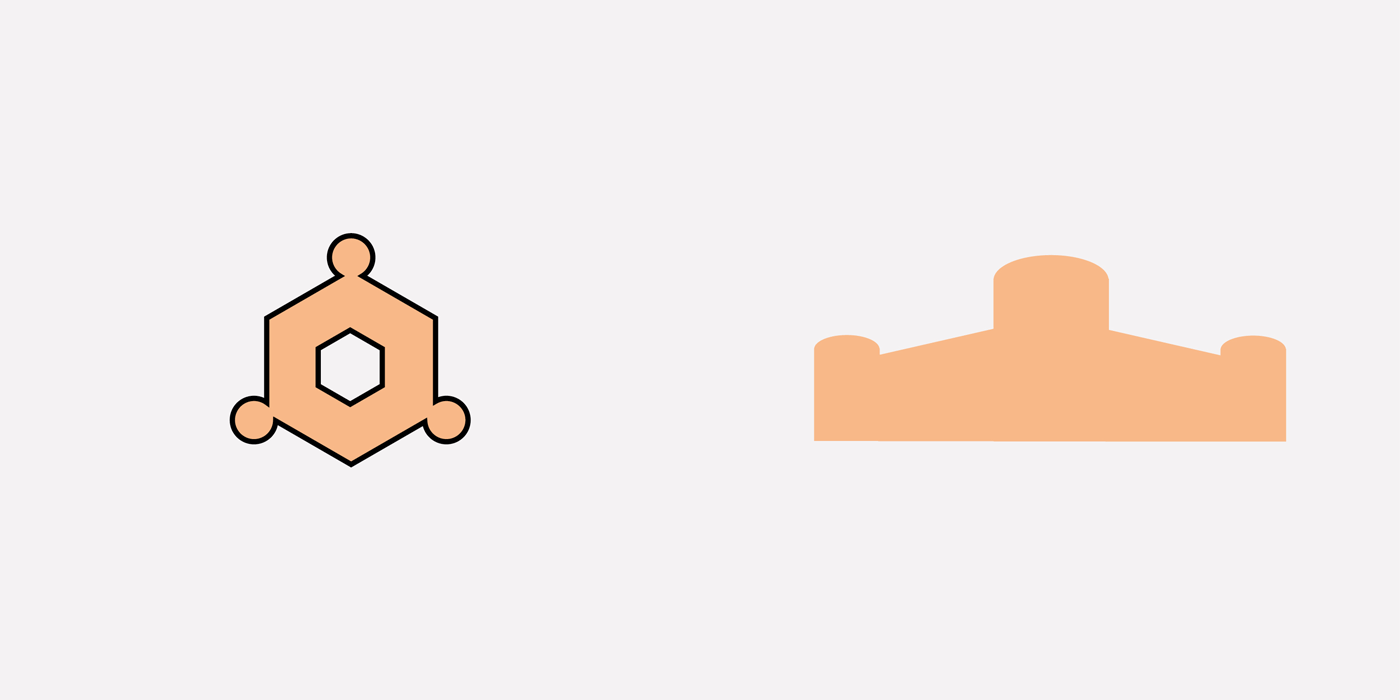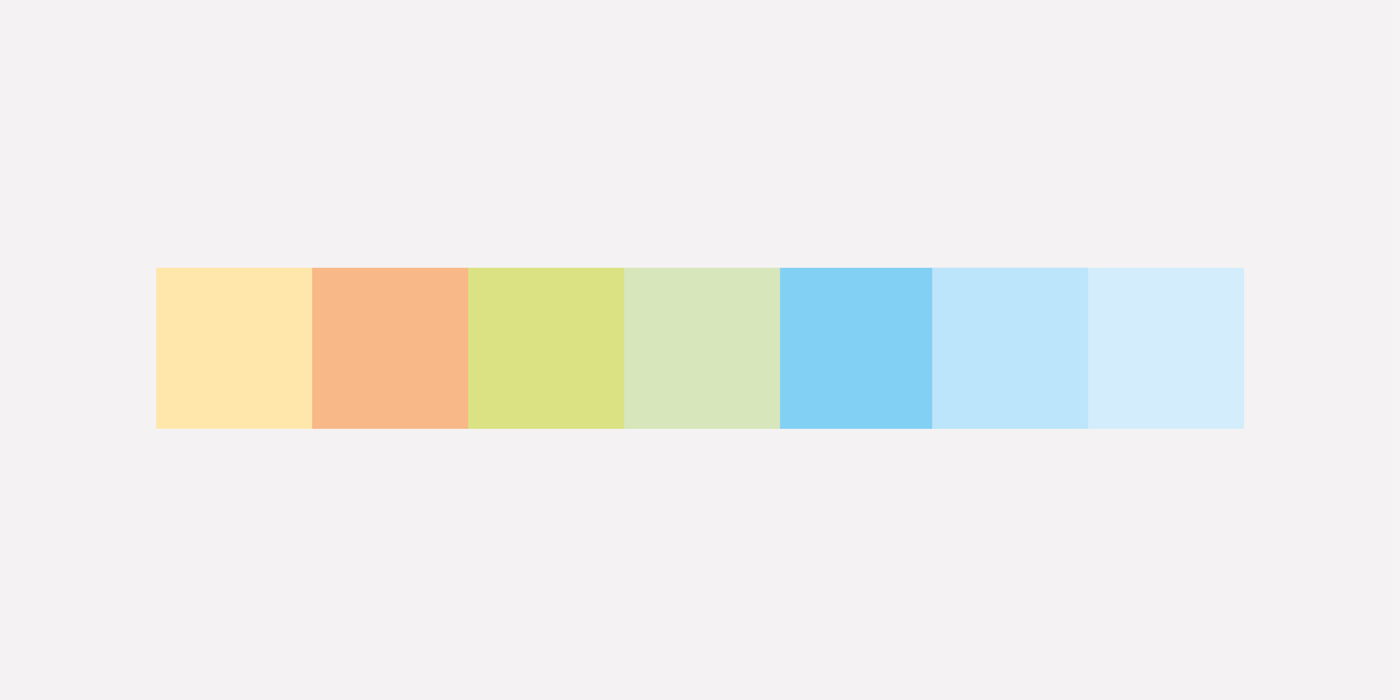 Poster and graphic identity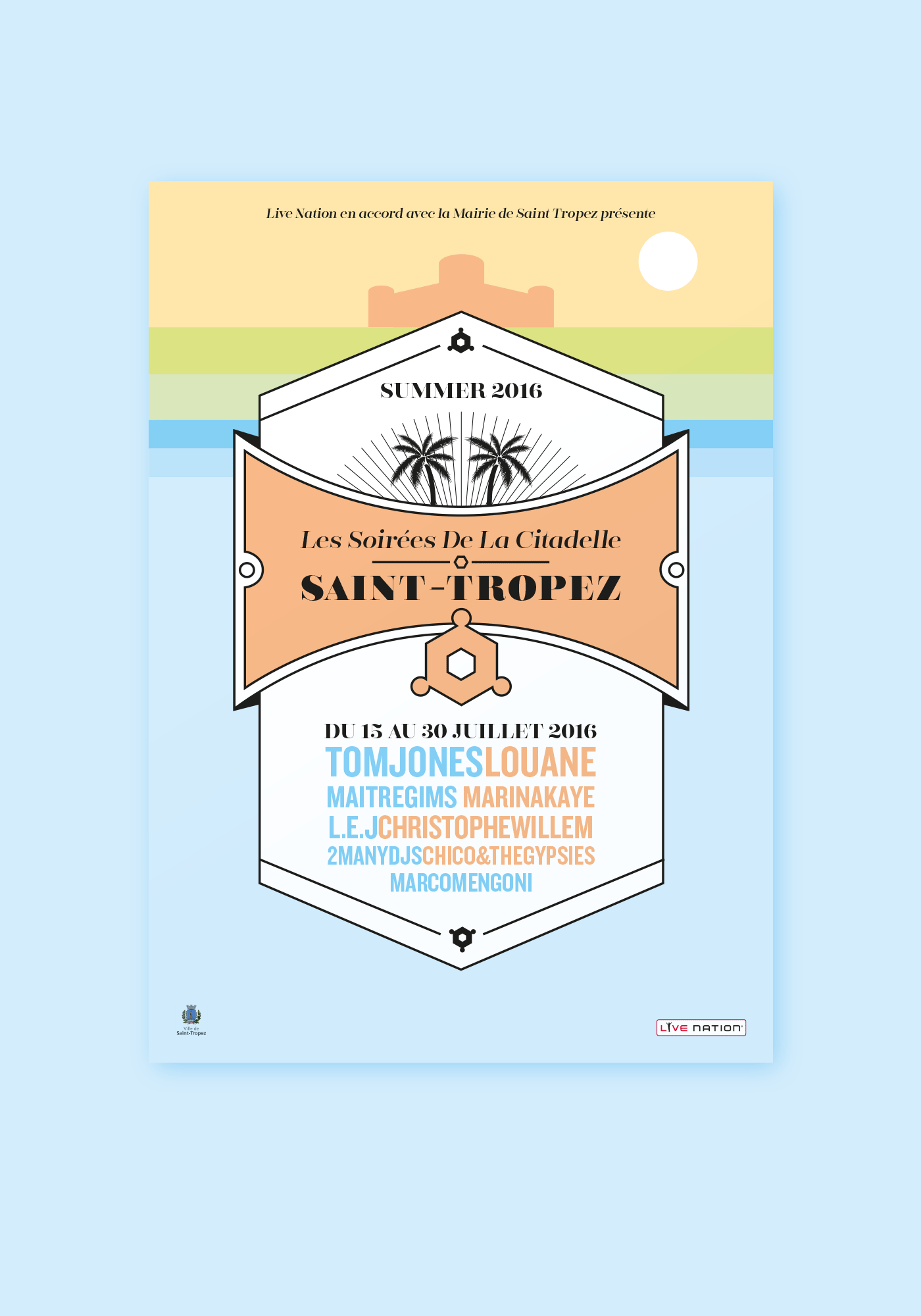 Press conference invitation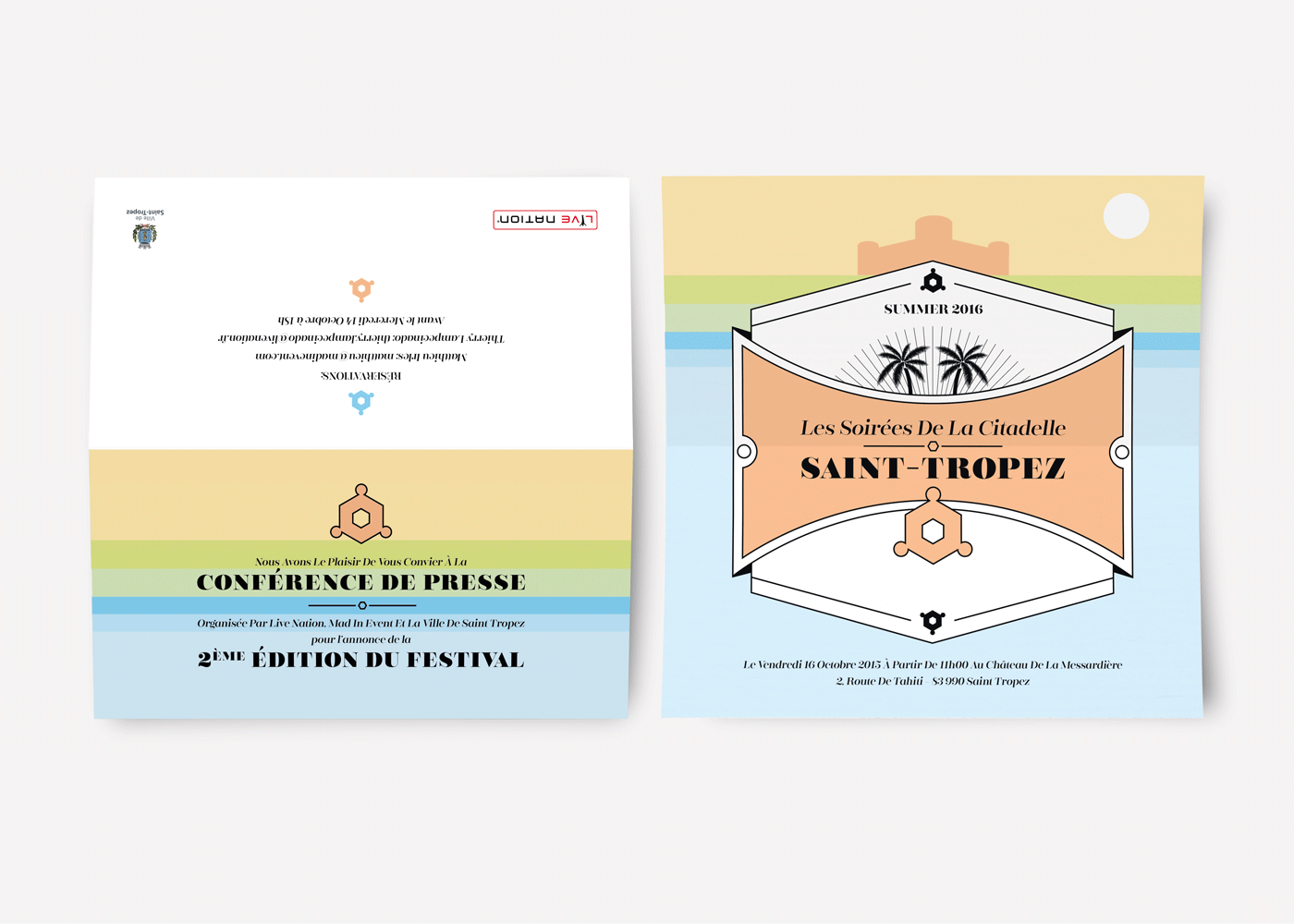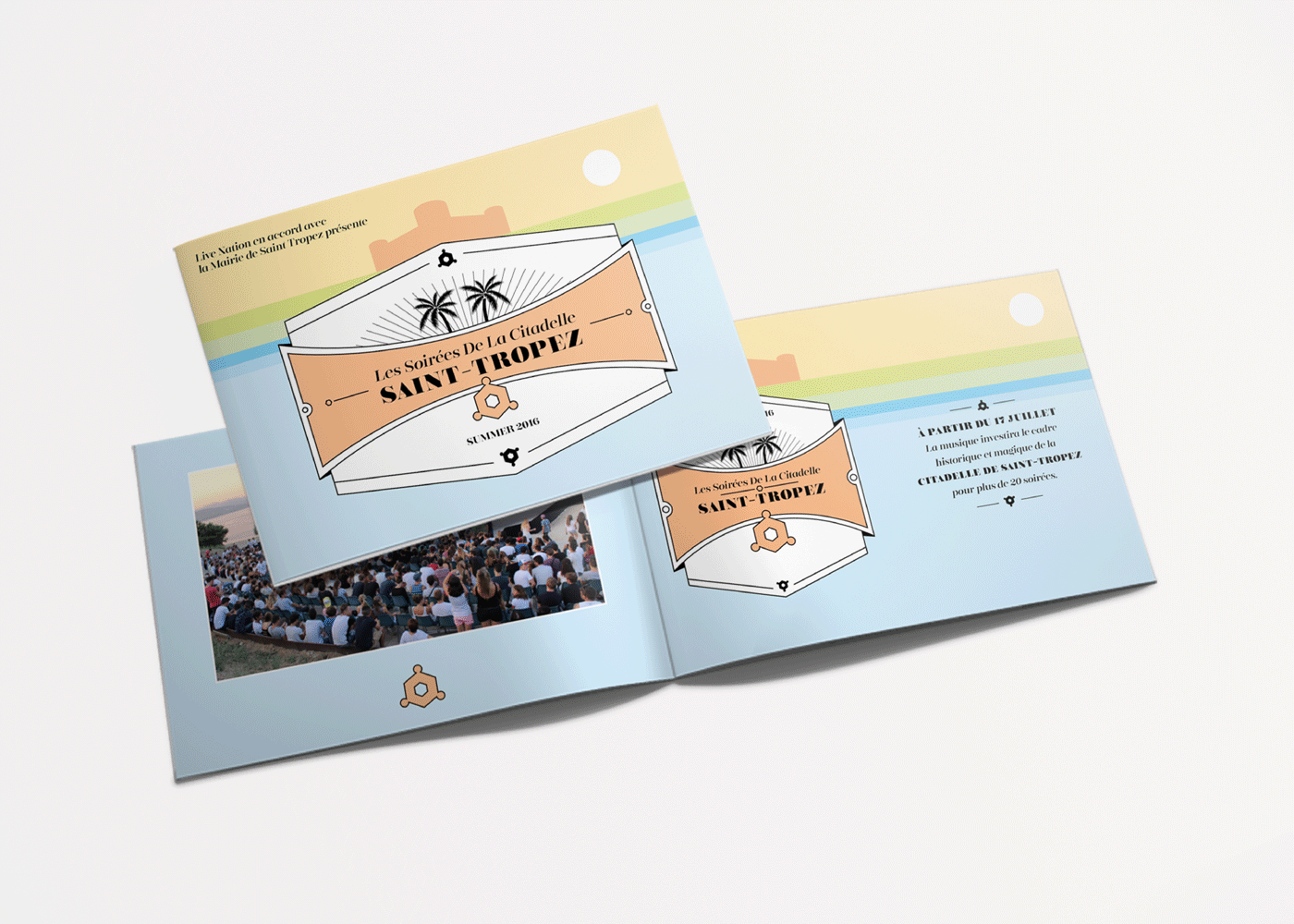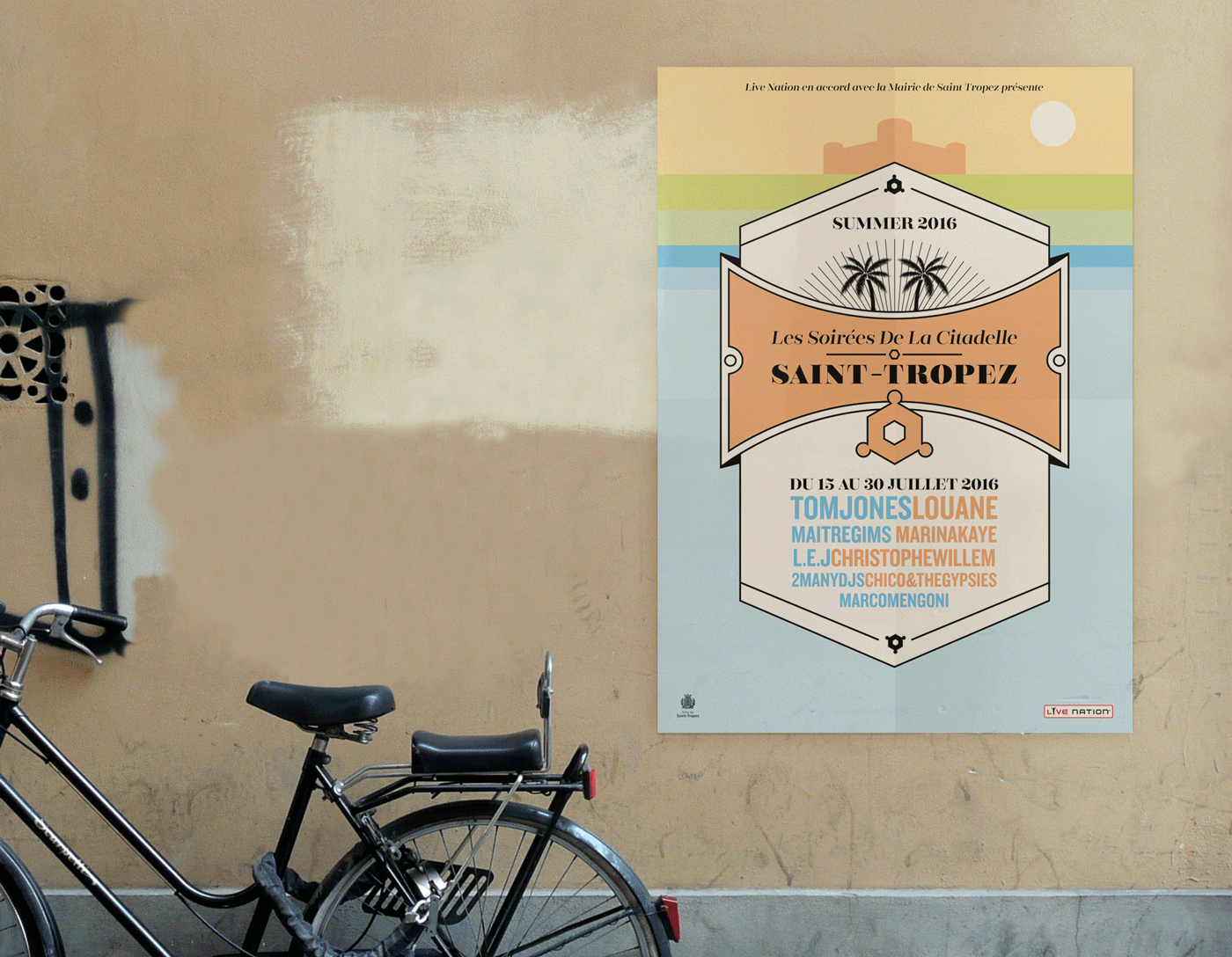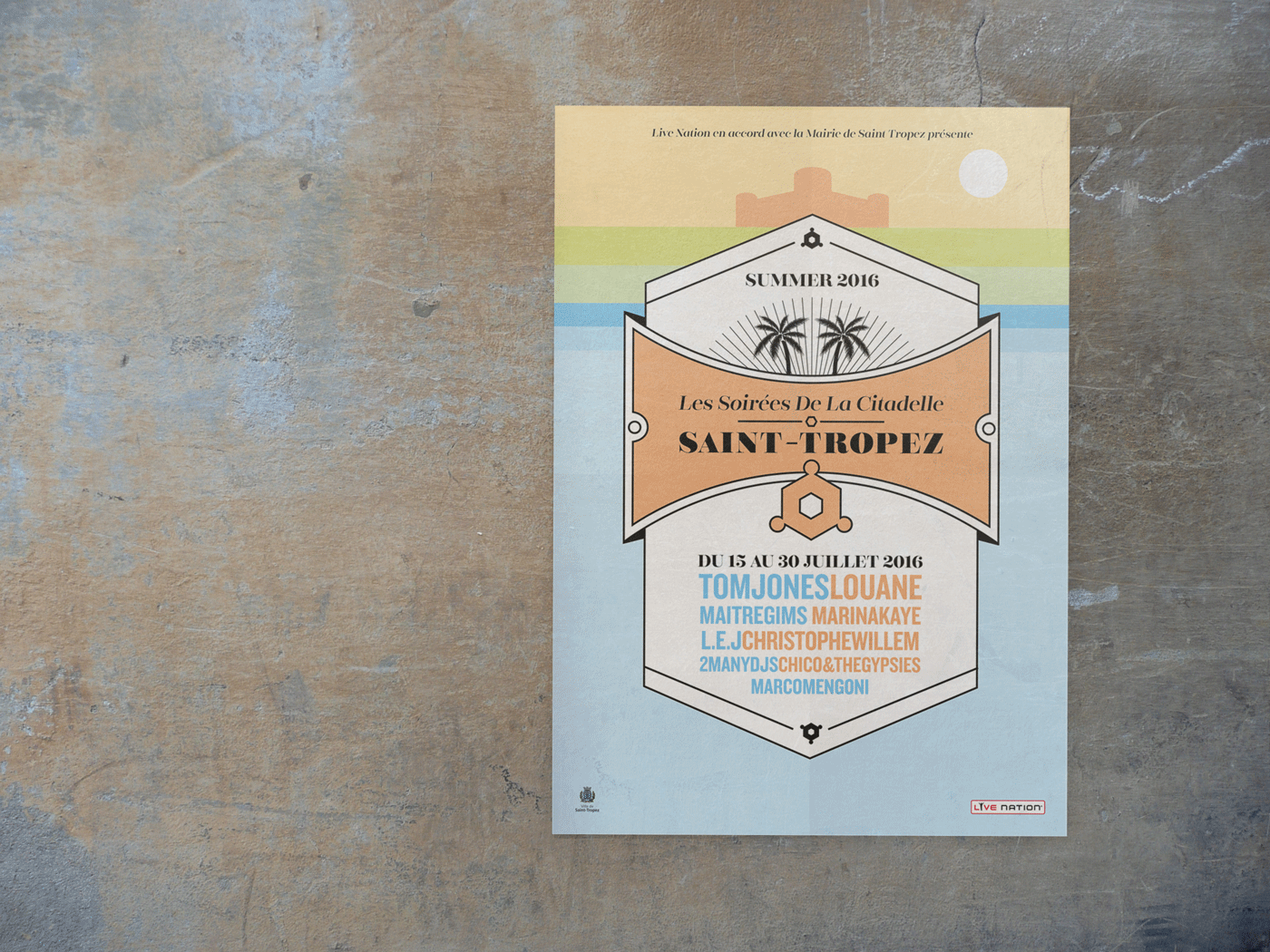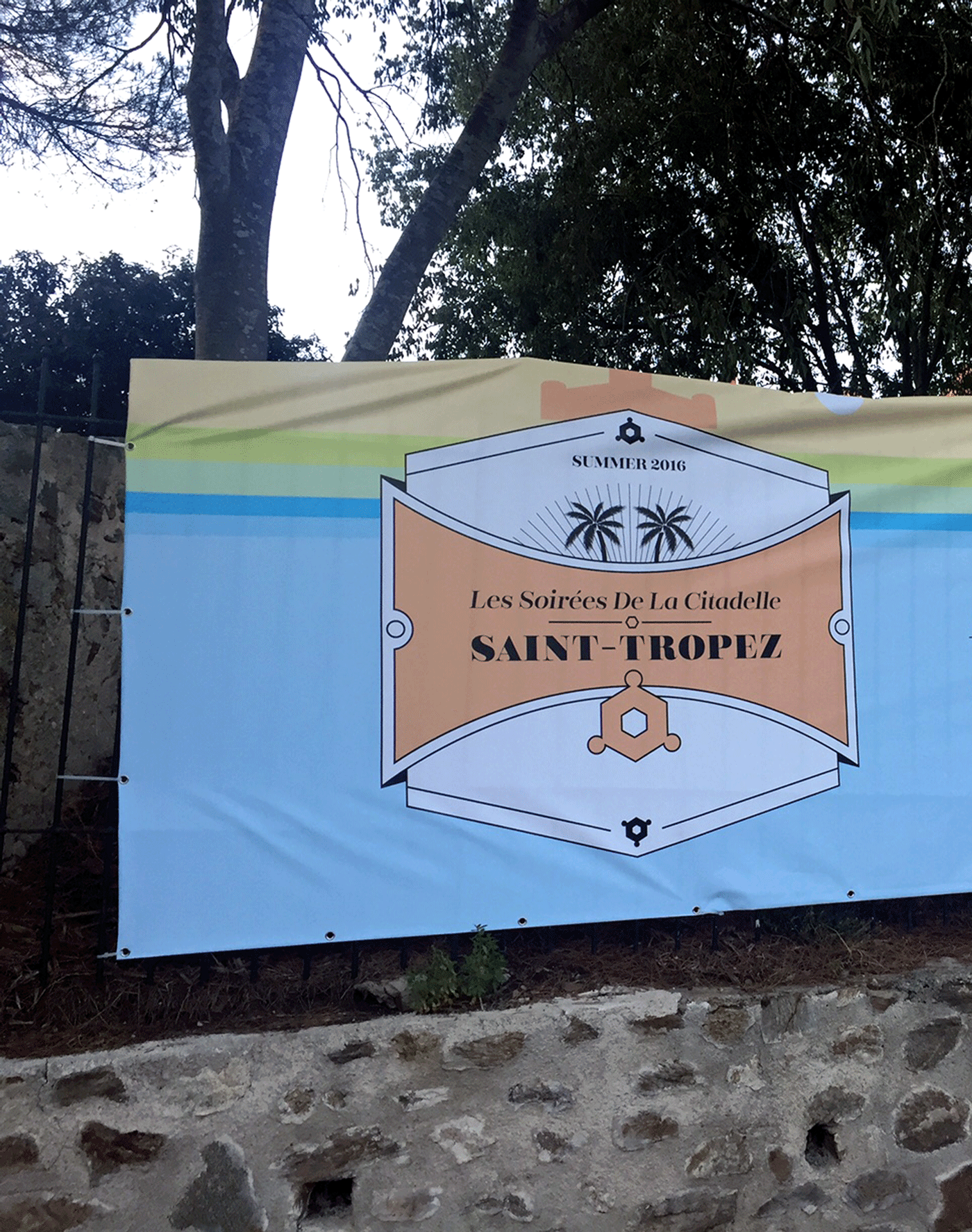 Update: Wow, my graphic identity for the "Les Soirées de la Citadelle"  festival is on Tom Jones's website. Cool!